How long are the rental movies from iTunes?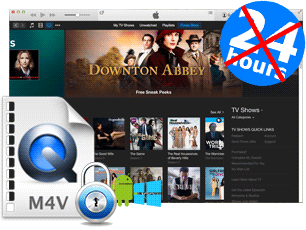 People who rent movies from iTunes library must know that there is one-month validity for rented iTunes M4V videos to play. After you start watching the movie, you have 24 hours (in the US) or 48 hours (elsewhere) to finish it. You can watch the movie as often as you like until it expires. If you don't start watching a movie within 30 days, you must rent it again.
Can I keep iTunes rental movies forever?
Before renting movies in iTunes Store, you should know clearly about all restrictions about iTunes movie rentals. As everyone knows, renting movie from iTunes will be much cheaper when compared with purchasing. All iTunes Rental movies and iTunes purchased movies are protected by DRM to prevent you from saving or sharing the iTunes rental movies.
In this case, you will need to remove DRM from iTunes rentals and convert iTunes rental movies to other regular video format if you want to keep iTunes rental movies forever. There are some iTunes DRM removal applications in the market now. This guide will show you how to remove iTunes rental DRM restrictions so that you can be free from the restrictions and keep iTunes rental movies forever. With DRM removed, you can enjoy iTunes rental movies/seasons permanently on iPad Air, iPhone 7 (Plus)/6 (Plus), iPhone 5s/5c/5/4s, iPod touch, Samsung Galaxy, Microsoft Surface Pro 3, Microsoft Surface 2, etc.
This iTunes DRM Removal tool for Mac is what you need. With which you can remove DRM and keep iTunes rental movies forever. What's more, you can also save and share your iTunes purchased movies, TV shows and music videos. It can convert iTunes rental M4V movies to normal MP4 format with lossless quality and save iTunes rentals to PC forever. All data contains in the original iTunes movies can be preserved, including the multi-language subtitles, audio tracks and even the AC3 dolby 5.1 surround sound can be kept 100%. Just free download the iTunes DRM Removal software and follow the guide below to keep iTunes rental movies forever.
How to Keep iTunes Rental Movies Forever?
The following is a detailed tutorial about how to remove drm protection from iTunes rental movies and how to keep iTunes rental movies forever. Please download this useful iTunes DRM Removal tool on your Mac first before getting started.
Step 1 Add iTunes rental movies you want to keep forever.
Click "add files" icon to select iTunes movies and tv series you want to keep forever with the DRM Removal tool. All available iTunes videos will be listed: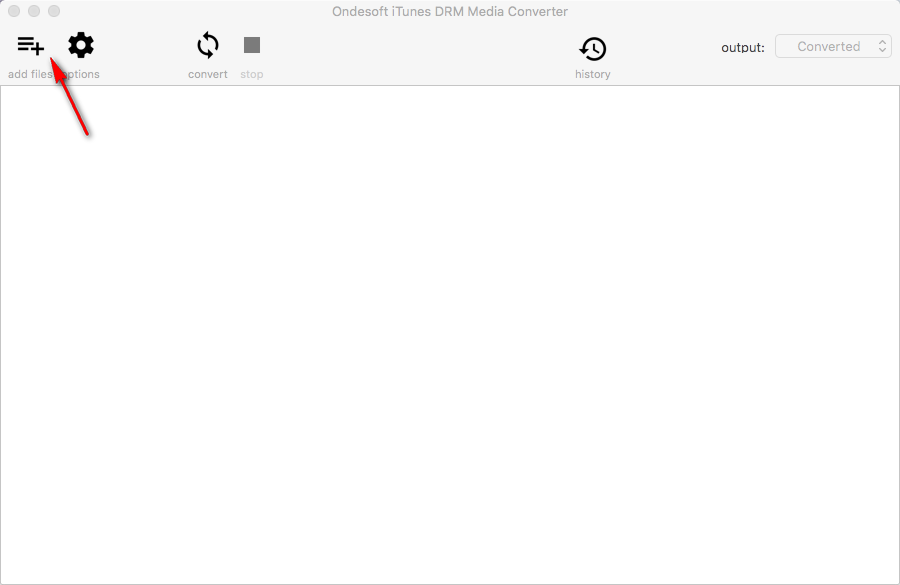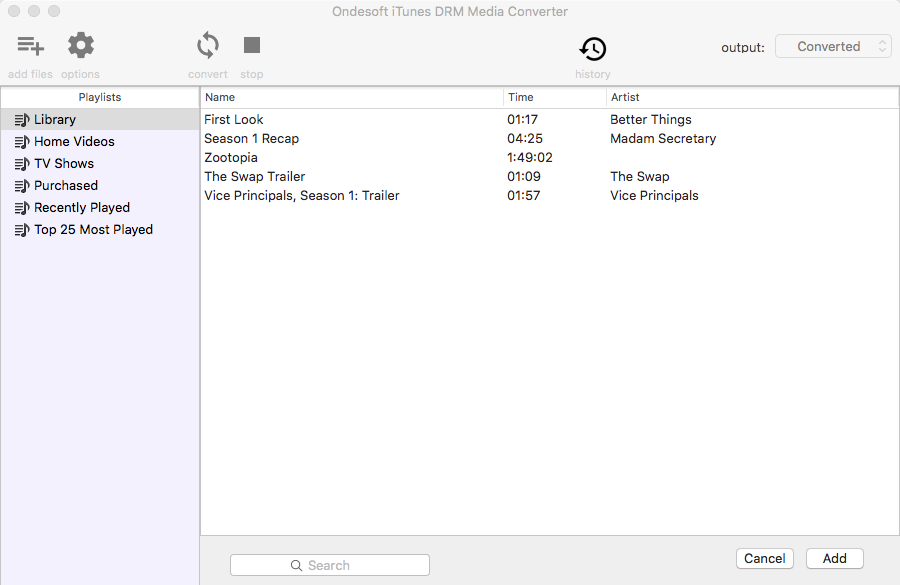 Select itunes rental movies to remove drm and click Add button.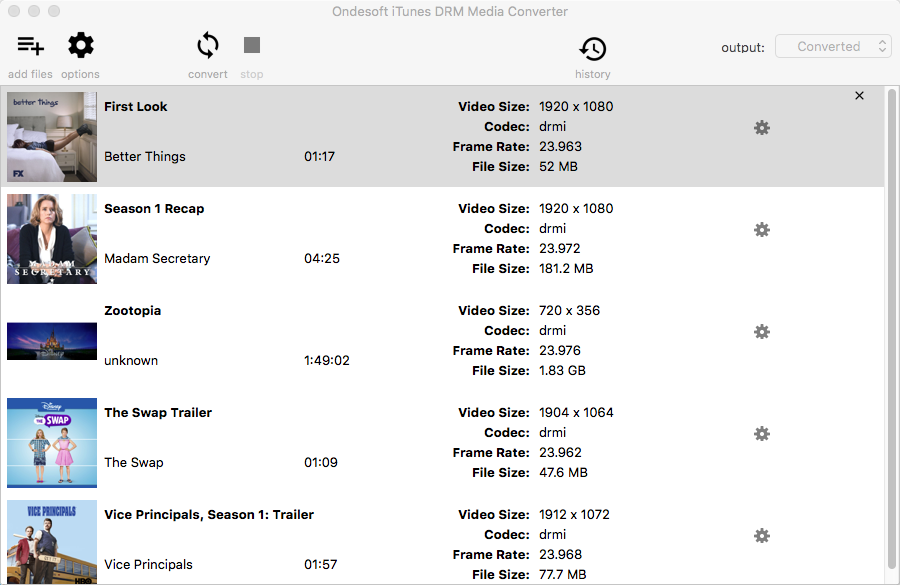 Step 2 Select Audio Tracks and Subtitles
This iTunes DRM Removal tool will preserve all original subtitles and audio tracks by default. 100% original quality with Dolby 5.1, AD, Closed Captions, Subtitles, Audio Tracks. You are free to select and preserve any one.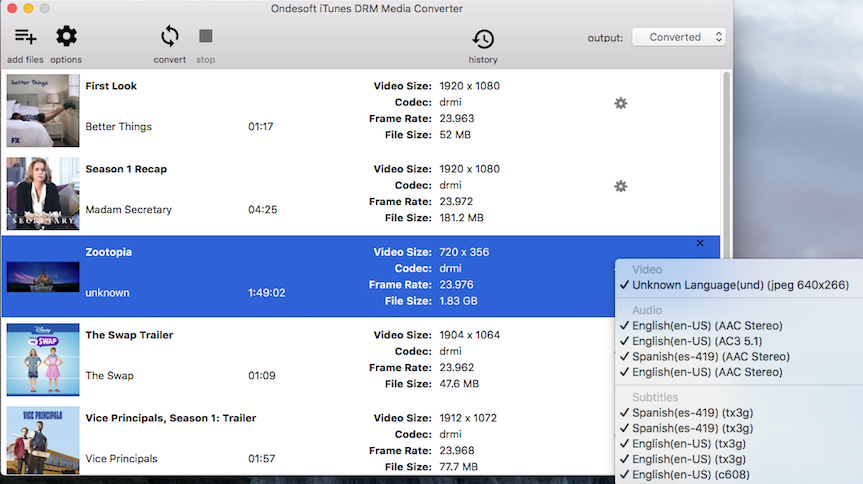 Step 3 Start to remove DRM from iTunes rental movies and convert to MP4 format.
After all the settings, click convert. iTunes DRM Removal tool begins to remove DRM from itunes rental m4v video files. When the conversion finished, you can save the iTunes rental movies forever.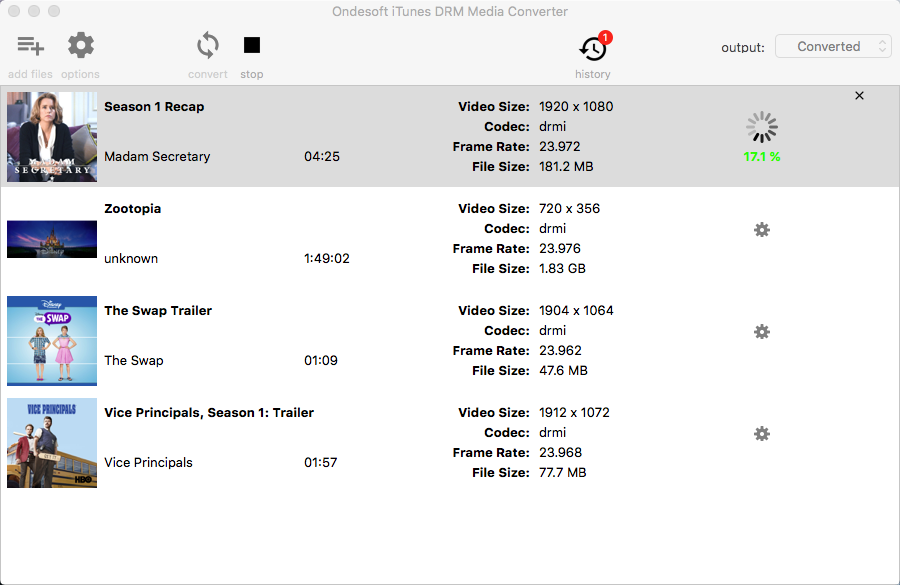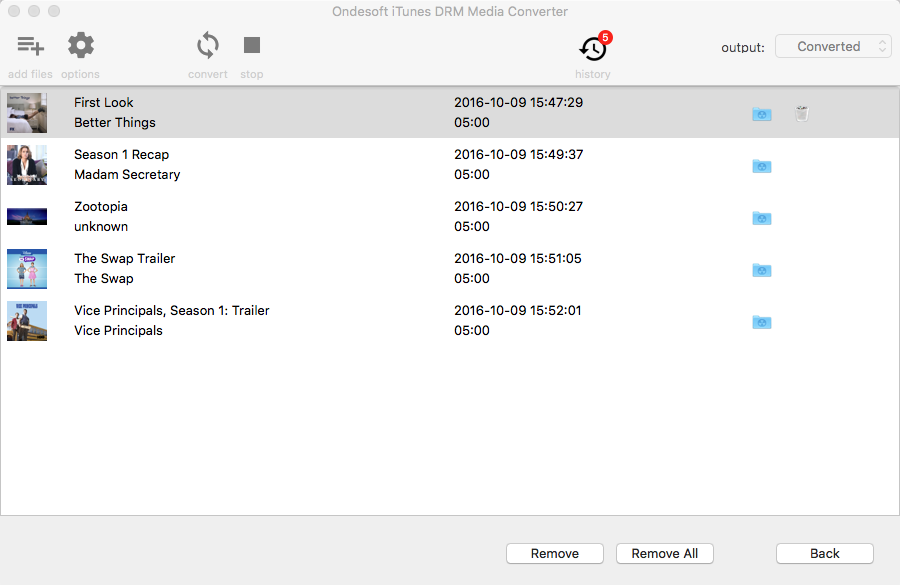 When the conversion done, iTunes rental movies and TV shows are no different from other local video files on your Mac. That抯 all. This is the simplest way to remove drm from iTunes rental movies and free you from all the iTunes rentals restrictions. Bypass DRM protection from iTunes M4V video/movie/TV show rentals and purchases and output DRM-free MP4 with 100% original quality preserved. Remove DRM from iTunes rentals and save iTunes rental movies forever is not only achievable but also very easy. Try it free right now!
Extra Tips:
If you want to remove DRM from Apple Music, iTunes Music or Audiobooks, this Apple Music Converter could help you. Which enables you to convert M4P iTunes Music to MP3, AAC, FLAC and WAV format losslessly, and keep iTunes music and Apple Music forever.